i'm so bored with doing nothing with my day and not being tired at night! definitely need a hobby or job that isn't just for 5 hours once or twice a week!
anyway, i've had to make some huuuge kinda life changing decisions this week so next week in my reading week i will sort everything out which will all hopefully run smoothly! i don't wana say what i'm doing and what's happening atm cos i don't wana jinx it but it's all very excitingggggggg :D
as i'm up i'm gona make a huge wishlist of what i want for this summer (along with my perfect beach bod)
1.
i've fallen completely in love with these half sheer skirts and think they make you look amazing! with the right figure obviously this can be worn as a casual summer day skirt or tied in with something more dressy for an evening ensemble! it's classy and elegant with a hint of mystery! definitely gotta get one.
2.
some more levi 501s! such beautiful summer shorts which like the skirt, can be worn in the day time casually or in the evening whilst buddied with a pair of killer heels/wedges and top! i currently have these in the classic light blue but i want some 'funky' looking ones too - the studded ones are beaut but they're so pricey! i have a levi's shop here but i'm gona have a hunt on ebay cos im a student! ;)
3
i need some ray bans in my life! these are new to the collection and im kind of in love with them! they're different to your average wayfarers and aviators (although theyre pretty amazing too!) so if anyone would like to buy them for me i'll love you forever..
4
now i know you might turn your nose up at the thought of purple lipstick, but believe me, it's beautiful on! ever since i saw gabriella from made in chelsea wear it i just thought it was amazing and need this to be in my make up bag! i only feel like red lipstick suits me really cos with pink i either look like i eaten a crayon or i look like im wearing a shovel worth of make up - neither of the looks im going for!! maybe orange? very lady gaga-esque..
5
plain and simple but these tops go really well with just casual day outfits topped off with converse or anything! it'd be so nice in the summer to just wear this and some high waisters to the beach without being so body conscious! let's shift these poundssssss
6
leather converse! converse have to be the most comfortable shoes in the entire galaxy!! these would be perfect for those hot summer days strolling around Virginia ;)
7
this beeeaut 'pork pie' hat! i really am a hat person and they finish off a look well - also ivy from 90210 always wears them and her style is insane! id kill to be a surfer girl.
8
some decent fake tan!!! although, my roommate's friend came to stay recently and she told me a 'trick of the trade' in the beauty industry for some decent instant tan is primark's.... and it is amazing! although i highly recommend using a tan mit as it's a bitch to wash off your hands haha
9
be able to wear something like this on the beach!!! eat wise drop a size :) obviously not in this colour though cos it would completely wash me out and make me look like a corpse! you'd definitely have to have beyonce's skin tone to be able to pull this colour off
10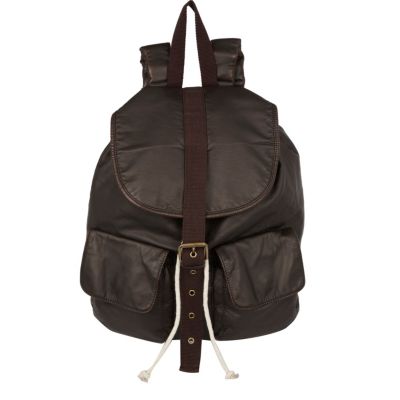 i feel as if im about 10 writing this but rucksacks have really caught my eye lately and this is a bargain from river island for only £30! ok it's not real leather but it looks it and it's just so cuuuute!
11
this beauty!! i've already asked for it for my 19th birthday in may haha definitely keen for this! it's a limited edition mini diana camera. it's film so i'd be cautious of what i take photos of and want lots of variation of when id get it developed. it would be amazing to take to america with me because you never know how the photos will turn out! this is my number 1 want atm!
12
so the chances of me getting these are so unlikely ha but i thought i'd put them up here anyway. these are from Christian Louboutin's new collection for this S/S 12 and theyre just amazingly beautiful. theyre intern crested velvet loafers which are selling for around £545 so they'll probably be in my life wishlist for a very long time until i'm rich and famous ;) the thing i love about these as well is that if i was going to spend half a grand on a pair of shoes, i'd want people to know they're pricey. so with these they have CL's iconic logo on the top of the loafers as you cannot see the sole of the shoes - as louboutins are most commonly recognised on high heels to have the red under sole.
so that's it for now cos im actually tired and looking at all these things i want is depressing :( haha!
night xxxxxxxx